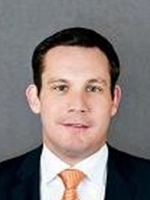 (609) 848-5715
tt@medfordmortgage.com
NMLS MLO 239366
Ted Trump is the President and co-founder of Medford Mortgage. Ted has been in the mortgage industry since 2005, when he began working as a loan officer for a local mortgage company. Ted maintains mortgage origination licenses in NJ, PA, CT, & DE, and enjoys making sure that his clients receive the right mortgage product for their current situation, as well as their future goals.
Ted graduated from Rutgers University in New Brunswick, NJ in 2004 with a degree in Economics. While at Rutgers he was a 4 year varsity letter winner on the Football team, and made the Dean's list three semesters. Ted is a member of the Rutgers Football Letterwinner's Association.
Ted is a native of New Jersey. He and his wife Karri have lived in Medford since 2013. When Ted is away from the office he enjoys playing golf and spending time with his family. Ted & Karri have long been members of Compassion International, which sponsors the schooling costs of underprivileged children in third world countries. They also donate monthly to the Humane Society.
(609) 848-5715
dh@medfordmortgage.com
NMLS MLO ID 234579
Daniel Haney is a Mortgage Professional with over 13 years of Mortgage experience. Dan co-founded Medford Mortgage LLC with Ted Trump in May 2014. Dan is currently licensed in PA, NJ, and CT and a specialist in all aspects of the Mortgage business. Medford Mortgage has a comprehensive network of lenders which allows us to find the loan programs and products best suited to each individual borrower. Our goal is to provide our clients with unparalleled personalized service, and an exceptional offering of loan products with the lowest interest rates available.
As the CEO of Medford Mortgage, Daniel has many responsibilities. He works with President Ted Trump to make financial decisions in addition to running day to day operations. Dan guides clients through the process of applying for a loan. He works in conjunction with the borrower to secure the loan from the lender from the application process to the servicing of the loan. Dan gathers from the borrower basic information about the purpose of the loan and their ability to repay the amount borrowed. Daniel and Ted's extensive knowledge in the mortgage industry is what led them to envisioning a mortgage company that excelled in overall proven service and superior rates.
Outside the office, Dan enjoys spending time with his 3 children, Sophia, Ella and Leo. Dan actively contributes to and helps raise money for the American Cancer Society and Wounded Warrior Project.